About Us
Creative Finishes has been providing High Quality Painting Services in Chicago Area since 2001
We are a fully insured and licensed painting company/painting contractor with the staff and materials to complete a painting project of any size.
Who We Are

Creative Finishes is successful residential & commercial painting company in the Chicago Area Area. Our commitment to customer service and product quality is second to none.
At Creative Finishes JC you will always receive the individualized attention you deserve for all interior and exterior residential/house painting needs. We take pride in assuring each homeowner an honest, professional job. We focus our attention on customer satisfaction, as well as making sure each home owners project is completed promptly and professionally. The quality of workmanship you will see with Creative Finishes, will be beyond your expectations.
At Creative Finishes JC, we use the highest quality paints applied in more coats which means that our completed jobs last an average of 9 to 12 years while the competitions' last between three to six years. We save you time and money by completing the job right the first time.
With over 15 years of experience, you can be sure your home's interior or exterior painting will be in good hands with Creative Finishes JC.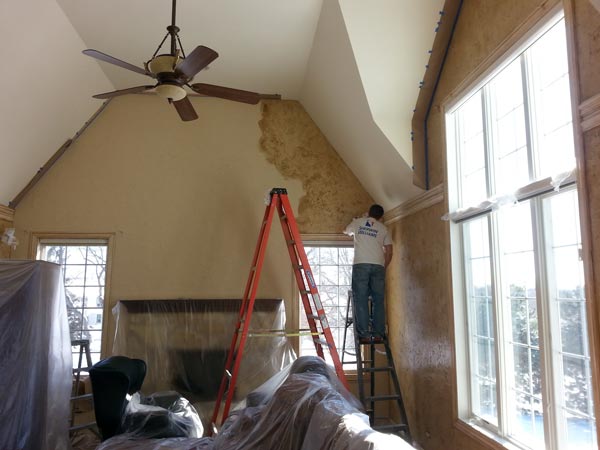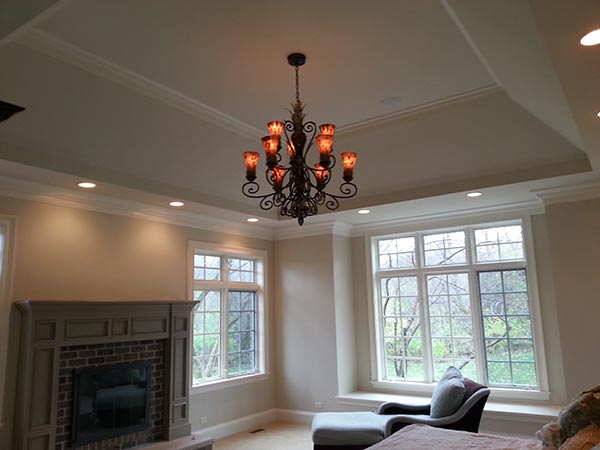 Creative Finishes JC Services:
Exterior Painting Services
Creative Finishes JC provides House Painting, Deck & Fences Refinishing, Pressure Washing, Clear-Coat and Varnishing.
Interior Painting Services
Creative Finishes JC provides Ceiling Painting, Drywall Repairs, Faux Finish and Textures, Kitchen Cabinet Painting, Stained Wood Refinishing, Wall and Trim Painting.
Commercial Painting Services
Creative Finishes JC provides Painting Services for Contractors,  Corporations, Home Builders and Property Management Companies.
When you choose Creative Finishes JC for your commercial or residential painting contract, you are making the smart choice of a company you can trust. Our past clients will tell you that they received only the finest and speediest services, backed up by a long standing company name and dedication to integrity. Please see our Testimonials Page to hear what our customers have to say about our work.
Creative Finishes JC provides high quality painting services to residential and commercial customers in St Charles, West Chicago, South Elgin, Batavia, Geneva, Naperville, Aurora, Barrington, South Barrington, Campton Hills, Crystal Lake, Schaumburg, Hoffman Estate, Roselle, Des Plaines, Mt Prospect, Arlington Hts, Niles, Glenview, Park Ridge, Evanston, Northbrook, Chicago, Chicago Downtown, Addison, Wheaton, Streamwood, Glen Ellyn, Lombard, Antioch.
Your location doesn't matter to us—we go where you are.
Creative Finishes are fantastic! They spent 4 days completing the transformation of my house exterior. They meticulously examined, prepped, caulked, sanded, scraped, sealed, primed and performed all other necessary tasks prior to applying a double coat of paint. The crew cleaned all of their materials up every evening and tucked them away in a corner hidden from neighbors. Janusz and his crew are an upstanding group of professionals that I highly recommend... worth every penny. They will complete many more projects for me in the future. Chad South Elgin, IL

The work performance, quality, accuracy, and promptness were each an OUTSTANDING rating. It has been several weeks since my house was completed and I still cannot find a flaw or missed spot. Creative Finishes are outstanding to work with and set a high bar for other contractors to follow. Workmanship shows for itself and I am constantly asked whom did the job and I greatly tell them about them. Thank you for the outstanding job. Patt H. Lake Forest, IL

Creative Finishes team are knowledgeable and reliable. They answer all customer questions to the customers' satisfaction, use quality and warranted products, have competitive pricing, and do a very thorough paint job that looks elegant. I highly recommend their services and so will you. Katie G. Winnetka, IL

We used Creative Finishes to paint our office building. They were very diligent to get the project completed on time and they did their best to not disrupt our workflow. We'd recommend them to anyone. Thank you Creative Finishes." Joe F. Chicago, IL

We hired Creative Finishes for exterior painting at our home, including 18 shutters and 4 drip rails around the front windows, decorative wood around the front door and a patio table with 4 chairs. Their communication was timely, as promised, with phone calls and e-mails. They showed up on the days, and at the times, that they promised. Their work was excellent -- clean, neat and professional. The project was completed a little ahead of the estimated time, and we were very pleased with the end product. The price was also very fair, given other quotes that we received. The price and service combination created great value for us. Janusz and Martin were very pleasant to deal with, polite and with good customer service attitude. We highly recommend Creative Finishes for your painting needs. Curt & Jane Wheaton

We used Creative Finishes to paint some walls and ceilings. They repaired some nail pops and dry wall taping. They even got some doors to open and close smoothly and quietly. These guys did a great job. They were punctual, very efficient and meticulous. I have recommended these lads to my neighbors and acquaintances. I would utilize their services in the future. Joe, St. Charles

We hired Creative Finishes to re-do our kitchen cabinets. Janusz was exceptional to work with! He truly cares for the customer and their needs. He listens to their ideas and offers up his advice, when asked. A true artist in every sense. I am BEYOND thrilled with our kitchen! It has an entirely new look to it, it's bright, airy and the compliments keep pouring in! Creative Finishes are prompt, thorough, detail oriented, clean and above all, very respectful of your home. Janusz and his team came highly recommended by members of my family who are all extremely satisfied with his work. I will refer Creative Finishes over and over again. Hope to find a new project for you soon! Maura G., St. Charles
Who We Are